Why us?
With over 15 years experience in implementing Customer Relationship Management (CRM) platforms across multiple industries, we understand the critical importance of doing it right. We understand the keys to success, adoption and business growth. Here's just a few ways we can help you.
Purpose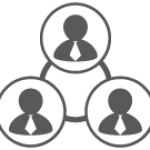 A CRM install isn't just about which technology you use, it's about the business purpose. It can provide a central core to aligning customer needs, business capability and employee engagement.
Spending a little time upfront in establishing this purpose will always provide the strongest return on your CRM investment.
Focus on what your customer needs and expects from you
Align your business agility, information model, marketing campaigns, product and services flagships to those needs
Support your employees to feel and act like superstars
Training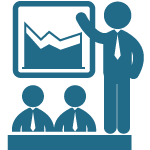 Training is one of the most powerful conversations during the CRM implementation. This is where you align technical requirements with business process and employee satisfaction. The first thing we do when we start a sessions is ask two questions
Can you tell me about your day-to-day tasks and any challenges with these?
How we can make you look good to your manager and your customers?
This way, we ensure training is aligned to purpose, not process. The "click here, do this" style training doesn't stick. Enabling staff to understand why they're doing it, how they can benefit, how it helps others, does.
Impacts and Gaps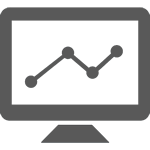 Got your crystal ball out? Solved all the problems lately? Sometimes businesses attempt to solve EVERYTHING with a CRM implementation. It doesn't need to tackle that straight away. Allow us to find the gaps and impacts and prioritise these as collective iterations towards a larger vision and purpose.
For example, it might seem reasonable to say "I need that info, it's only one more click for staff." If that's a change to a call centre operator's screen, that small change might equate to 300,000 more clicks per year! That's a substantial impact! Call times are longer, queue times increase, customer satisfaction goes down…