Why us?
Over the years, we have delivered to thousands of audiences across multiple sectors in a wide variety of subjects. Our flexible facilitation style can quickly and easily adapt the message to ensure high quality engagement, strong retention and build upon your team and organisation's purpose and values.
Here's just a few ways we can help you.
MC and Facilitation

Successful events don't happen by magic, there's a lot planning and hard work that goes into them! So let us work with you to have your staff talking about how beneficial it was long after it's finished.
Our range of speakers have years of experience in a variety of fields. They can use their comedic, theatre, MC and facilitation, teaching, training and positive psychology backgrounds to deliver amazing content in an engaging way.
We will work closely with you from concept to delivery in aligning customer needs, business capability and employee engagement.
You can be assured your staff will be part of the experience, with interaction and feedback, enlightening workshop exercises that engaged both mind and body.
Training Delivery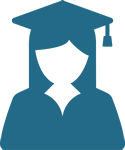 Training is one of the most powerful conversations for organisations to have with staff. This is where you can build purpose and engagement and reveal opportunities for process improvement. The first thing we do when we start a sessions is ask two questions
Can you tell me about your day-to-day tasks and any challenges with these?
How we can make you look good to your manager and your customers?
This way, we ensure training is aligned to purpose, not process. The "click here, do this" style training doesn't stick. Enabling staff to understand why they're doing it, how they can benefit, how it helps others, does.
Speaker Events

We're not ashamed to say that we love engaging with an audience! We've learnt over the years that there is a synergy, an almost telepathic connection between each individual and it takes great content and delivery to truly harness that.
Neuroscience shows us that as we listen and assimilate information shared with us by someone we trust, we actually process this on the same synaptic pathways as our own thoughts. If we don't trust them, we find fault, we undermine and switch off to the message. So it's key to have the right speaker!
We can deliver insightful and entertaining messages with fresh perspectives and outside the cube thinking. Our range of topics includes:
Change Management
Employee Engagement
Teamwork and Collaboration
Leadership
Creativity and Innovation
Using Fun and Humour to increase productivity!
[insert your topic here!] We love customising topics for you